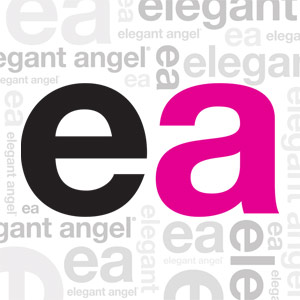 Elegant Angel
When Elegant Angel introduces a new movie, it's like a ride in the latest model from Mercedes. You know it will be marked by the quality associated with the brand, yet you're also assured of sleek new innovations and features that reinvent the experience. More...
Elegant Angel was originally part of John StaglianoEvil Angel, where Elegant founder Patrick Collins got his start in porn. After experiencing success with the Sodomania line of movies, Collins split Elegant Angel off into its own independent label in 1998.
The company began to find its true creative groove in 2004, when Collins opted to revamp the style and approach of the studio. "I decided that the only way to refocus on our core strengths would be to take some time and concentrate on the small details that were overlooked for too long, resulting in Elegant Angel being painfully mediocre," he told XBIZ in 2007. It was in this era that Elegant introduced the streamlined, modernized look that has become its calling card. They also teamed up with award-winning director Mason, whose movies for the company helped define their most fruitful creative period. This style would later influence studios like Blacked , Vixen, and HardX. Showcases and series like Big Wet Asses, Tori Black Is Pretty Filthy, and many more won awards and zoomed to the top of bestseller lists. The ownership and directorial lineup of Elegant has changed over the years, but the signature style has remained, continuing to be a powerful and influential aspect of contemporary porn.